Spring is the perfect time of the year for a candy bar buffet at school. However, any time of the year is perfect for candy, right? We can never do too much to show our staff how much they are loved and appreciated. During the spring semester, we are faced with state testing, as well as, many other pressures. A simple candy bar buffet with a little extra sugar during our day can give us a little "pick-me-up" to lift our spirits.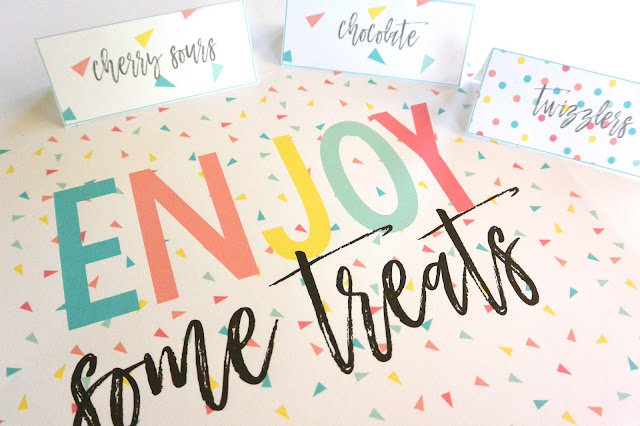 Candy buffets are easy to prep. Just print these coordinating candy labels and grab some jars or small baskets and fill with your favorite candies.
The candy bar sign, pennants, treat bags and treat bag tags were all found at Hobby Lobby. I wanted to create some labels and a sign that coordinates with the items I purchased from Hobby Lobby. I think they turned out pretty cute and match perfectly. If you want the labels and the Enjoy Some Treats sign, just download here.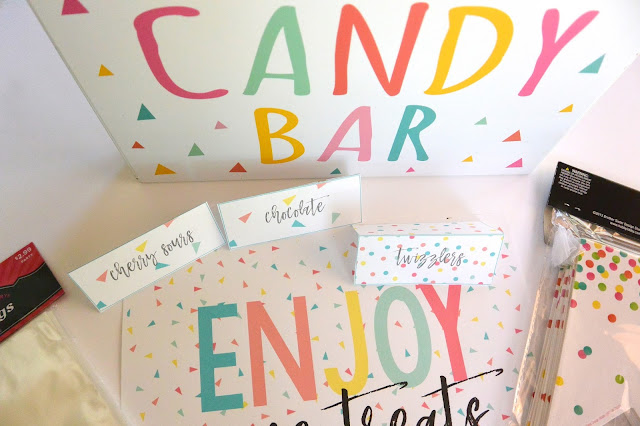 If done right, a candy buffet becomes more than just a delicious treat for your staff; it becomes a great morale booster too. Who doesn't love a little candy every now and then?
CANDY BAR BUFFET GIVEAWAY!
I couldn't just buy one for me and not get one for you. I purchased an extra to give away! In the giveaway, you will receive the Candy Bar Sign, Gift Bags, Gift Tags, and Pennants. This is your Candy Bar Starter Kit! All you need to do is enter to win below. If you are the winner, I will email you and then mail you the starter kit. I will even print the sign and the candy labels for you and ship those to you as well.