Are you needing an awesome organizational tool but you want to look stylish too? I love binders but I like being able to edit my binders as well. Over the past few months, I have received daily emails asking for more editable resources. I have spent hours making my principal and teacher binders more editable but I also decided it was time to launch my next project.
Welcome Editable "Just Binder Covers and Spines!"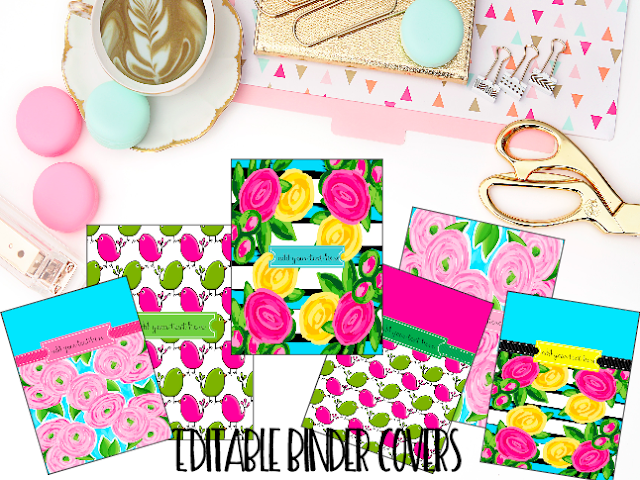 These are not your ordinary binders. They are created with 300 dpi images. This means they are high quality and will print very clear and crisp.
Let me walk you through adding your own text:
Notice the blue box that says Add Your Text Here? That blue box is your new best friend. It is programmed for you already. Just add your own information.
Personalize it with your name,
Add Subject Names, or
Add Topics for home, work or school
What do you need to get started?
You will need Adobe Reader to edit the text boxes. Adobe Reader is a free online software. I promise you-It is absolutely free. Your computer may already have it. If not, here is the link to download
Adobe Reader.
There is a purchased Adobe version that you can get as well but it is not necessary just to add your text.
Why purchase these binders? Editable binder covers and spines allow you to create as many notebooks, binders, dividers as you need. You are not locked to one premade binder with preset titles. I love both premade and having the option to add more binders as things come up.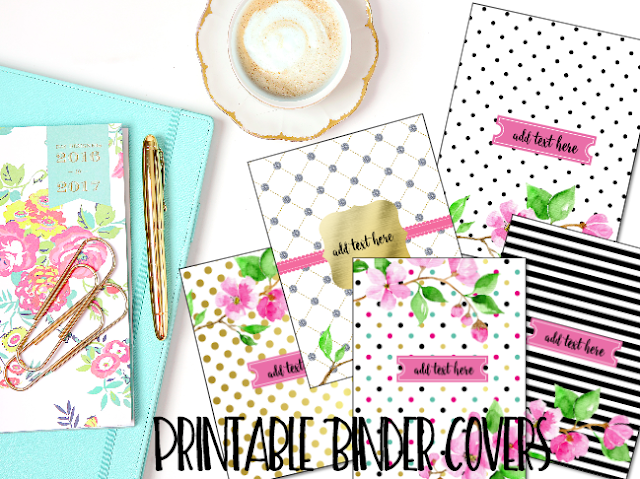 All the covers in each set come with editable text boxes. Each set also includes matching spines if you want to create individual binders for each subject or topic.
Printing:
Don't be afraid of the gold graphics. Your color printer will be just fine. I don't have a fancy printer myself and they come out very nice. If you want to keep these protected, just print on cardstock and laminate for durability. This will help them last a lot longer.
LINK: Get Adobe Reader