Printing has been a hot topic in my home. I go through new ink cartridges in just a matter of a few weeks. Before I know it, I'm spending over $70 to replace the ink cartridges in my printer. Moreover, printing service companies are just as expensive as printing it yourself.
I knew there had to be a better way.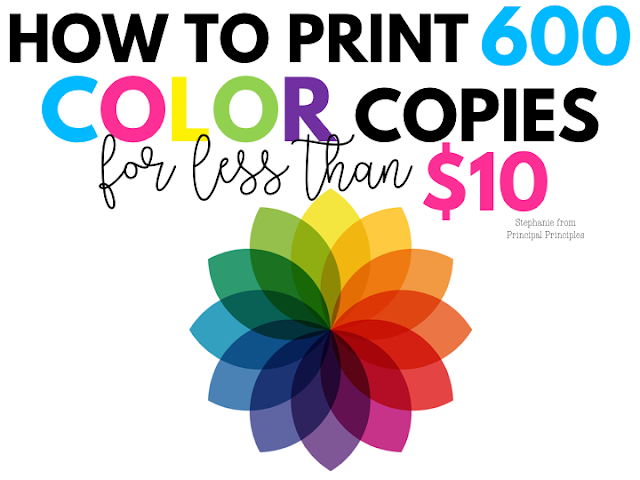 I went to Best Buy and found a very nice man who understood my troubles. He shared with me how he is a presenter/speaker on the side. He prints tons of manuals using his HP Printer. He told me about HP Instant Ink. Before the Instant Ink service, he was spending a ton of money on ink to print his manuals.
To be honest, I am typically a bit skeptical of this kind of stuff because if it sounds too good to be true…it usually is. But I was willing to give it a try. I really had nothing to lose at this point. All I knew at this point was I wasn't going to spend another $70 on ink this week.
Here are some pictures that help explain the program.
FIRST
Make sure your printer is eligible.
I did purchase a new printer but, you may not need a new one. There is a list of printers that will work with this program. My printers (yes, I had more than one color printer) were in need of an update. I decided on the HP Office Jet Pro 6968. (Note: Your printer must be eligible. Just check the list to see if your printer will work with the plan.)
Using the image above, Frequent Printing (300-page plan):
As you can see I will only spend $120 this entire year on ink. I will save around $700 this year on printing. With the amount of printing I do on a normal basis, I really think my savings are more in the $900 range.
SECOND
Simply pick the plan that works best for your printing needs. If you have a lot of printing, go with the plan that gives you more copies.
I was interested in the $9.99 per month plan because of my printing needs. I can switch month-to-month and pick a cheaper plan. But I have a big conference coming up and I need a lot of copies.
I am on the $9.99 plan for this month.
What the plan does for me:
The ink will be shipped straight to my house. The printer knows when I am running low on ink. It keeps track of all my copies. With my $9.99 plan, I can print 300 copies. If I go over 300 copies, I can print another 25 pages for just $1.
No more running out of ink or worrying about spending tons of money on replacing cartridges.
When I signed up, I received an extra 300 copies (extra month free)! This month I can print my 600 copies in black/white or color for less than $10!
If I don't use all the copies for the month, it rolls over!
It is that simple. It is that good.
THIRD
My ink cartridges are sent by mail. Service is NOT based on how many cartridges you use, so print as many high-quality photos as you like.
You will receive the ink BEFORE you need it. No more running out of ink!
FOURTH
Enjoy the freedom of not stressing over the costs and running out of ink. It is totally worth my sanity and a lot less "heated debates" in my home.
Doesn't this sound great? I am thrilled to have this feature. If you're interested in the ease of printing and saving money, you can use my referral link, here.
You might find the information below helpful when making your decision.
Q and A's
What are the requirements to enroll?
An eligible HP printer, Internet (so they know when to send you the ink), an email address, and payment for billing purposes.
Will I get cartridges every month?
NO, you will only get cartridges when your printer tells HP Instant Ink you need them. The ink cartridges are extra high capacity, and they contain months-worth of ink depending on your usage.
Is the cost the same for photos, color, and black and white pages?
Yes! You can print full-color photos, color documents, or high-quality black and white pages. Each page costs the same. Your monthly fee is based on the number of pages you print, not on the amount of ink you use!
When will HP send replacement cartridges?
HP will send you cartridges before you run out of ink. When your enrolled printer is connected to the internet, your printer automatically orders ink for you because it knows when you are low on ink. Cartridges are sent using standard shipping, so they might take up to 10 business days to arrive, however, your printer will take shipping time and regular ink usage into account when it orders your ink.
What if you do not use all of your pages in the month?
They roll over to the next month!
Where is this available?
Currently, the program is only available in the US, Canada, United Kingdom, Germany, Spain, and France. They are planning on expanding, so keep checking back on the HP Instant Ink site for updates on when HP Instant Ink will be available in other countries.
*I do not share products unless I totally believe in them. This is my honest reflection of the service and how it has helped me.