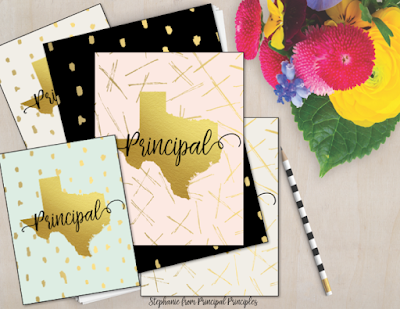 I just can't help that I love gold. I had no plans of making a change to my current binder. The Floral with Gold Principal Binder is beautiful too. I simply love it. But I had a creative moment and before I knew it… A Texas Principal, Assistant Principal Binder was born.
Honestly, I know without a doubt what sparked me to sit down at the computer and begin to create a new binder. It was this-a beautiful font called Be Bright.
There are two things I love, besides faith and family. I love digital graphics and fonts. I admit I have an obsession with these things.
So here's a look at the new Texas Principal, Assistant Principal binder. It has editable pages so you can create additional dividers and additional covers. If you are not a Principal or Assistant Principal, you can still use this. Just create your own title on the pages.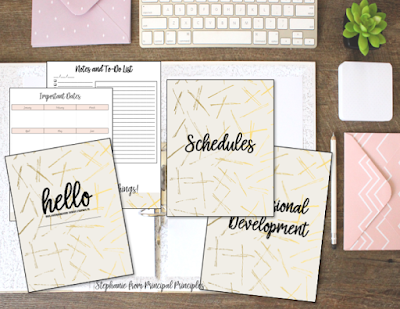 The dividers keep all the important documents organized in our binders. I don't include everything in my binder. Some items I keep filed in my desk and the rest I keep in my binder. It's important to arrange your binder with the most important things so you can transport it to all your meetings on or off campus.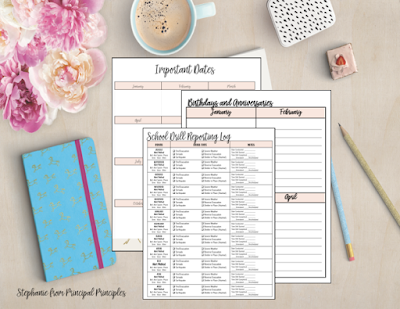 New in this binder is a school drill reporting log. This is a perfect addition to the binder. Now we can keep better records of the monthly drills.
Birthdays and Anniversaries, and Important Dates pages are also included.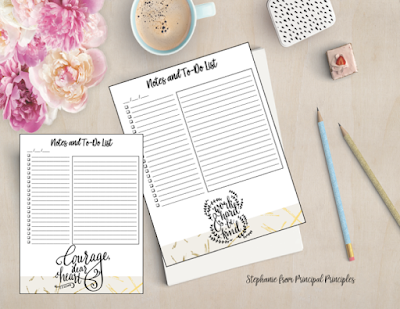 Take a look at the To-Do list pages. They can be printed and placed on your desk or by your phone. During the day, jot down all the things you need to get done and mark them off when completed.
I have also included a journaling notes pages as well.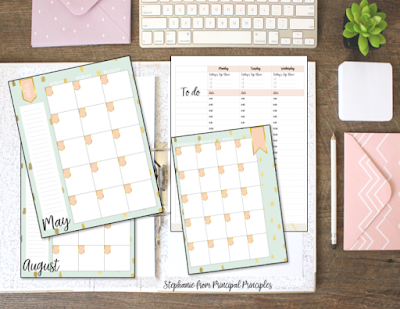 The calendars are nondated which allows you to use them year-after-year.